Needham High School

In Memory
Richard Heaps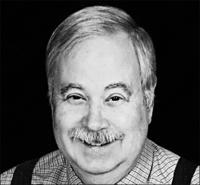 Heaps, Richard A. Richard Anderson Heaps, 67, of Worcester, died suddenly at home on Sunday, February 22, 2015. Formerly of Needham and Princeton. He was born in Boston, a son of the late Margaret (Quigley) Heaps and E. Warren Heaps of Dover, MA. Richard was an avid gardener. He enjoyed hunting and loved to take his grandchildren fishing. He treasured all the time he spent with his nieces and nephews.
He earned a bachelor's and master's degree in counseling at Framingham State College and graduated suma cum laude. He spent 35 years helping people to overcome their drug and alcohol addictions at Boston Detox, Middlesex Detox, Hurley House, MARCAP, Spectrum, and at AdCare Hospital in Worcester, as a senior counselor.
He will be greatly missed. He is survived by his wife, Ellen (McMahan) Heaps of Worcester; two daughters, Laura and her husband David Linsey of Ware, and Linda Goodwin and her fiance Don Malo of East Douglas; a brother, Warren Heaps, and his wife, Kim Williams, of Flagler Beach, FL; four grandchildren, Matthew Linsey, Nick Linsey, Nichole Teele, and Jaxon Malo; two nieces, Nancy Heaps and Kathryn Quinlan, and two nephews, Warren Heaps and Robert Heaps; and seven great-nieces and great-nephews.
Services will be held at Callahan, Fay & Caswell Funeral Home, 61 Myrtle St. WORCESTER, MA, on Saturday, March 7th, from 1:00 PM to 5:00 PM, with a memorial service at 4:00 PM. In lieu of flowers, donations may be made in Richard's memory to Our Father's House, Inc., P.O. Box 7251, Fitchburg, MA 01420 or at www.ofhshelter.com. www.callahanfay.com
https://www.legacy.com/obituaries/bostonglobe/obituary.aspx?n=richard-a-heaps&pid=174277936&fhid=12128