Needham High School

In Memory
James Kennedy
It is with great sadness that we announce the passing of our classmate, Jim Kennedy, on February 15, 2022. Following is his obituary as published in the Columbus (Ohio) Dispatch, followed by a few notes from our Reunion Committee more specific to the Class of 1966.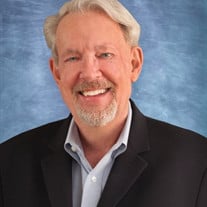 James "Jim" L. Kennedy
March 27, 1948 - February 15, 2022
James Lehr Kennedy passed away on Tuesday, February 15, 2022 after a courageous fight with cancer. He is survived by his brother, Stephen, and Stephen's family - wife, Betsy and their children, Stephen and Nancy.
Jim grew up in Needham, MA and graduated from Needham High School. He then earned a BS in Economics from The College of Wooster. Jim continued on to hear a Master's Degree in Economics as well as a master's in Business Administration from The Ohio State University. In 2017 he received an honorary Doctorate from Ohio Northern University.
In 1973 he started working at the Ohio Power Siting Board, and entity responsible for approving public utility applications for the construction of electric power plants and natural gas pipelines. Jim took pride that he personally testified before the Siting Board that additional power plants were not necessary based on the actual usage of electricity by Ohio consumers, ultimately saving Ohio utility customers nearly eight billion dollars.
Jim's experience and ingenuity led him to start Twenty First Century Communications which utilized interactive voice response systems to determine where utilities had power outages. TFCC would ultimately serve 70% of all utility customers in the United States.
Jim was also a talented glass blower. In 1990, along with two OSU students, he formed Glass Axis, a non-profit public glass blowing studtio in Columbus. After receiving a special request from a friend, he was inspired to form 'Crystal Remembrance', a memorial company that produced glass artwork combined with human or pet cremains.
Jim's great grandfather, Henry Lehr, founded Ohio Northern University, and Jim served on the ONU Board of Trustees for nearly 25 years. In 2017 ONU honored Jim by naming the new 100,000 square foot home of the College of Engineering as the 'James Lehr Kennedy Engineering Building'.
The family wishes to thank Ellen Brown, his assistant and friend, for the care and compassion she showed Jim in his final days. A brother, uncle, friend, entrepreneur, author inventor and philanthropist, Jim will be greatly missed by his family and friends. A private burial [was] held at the family plot at Needham Cemetary, Needham, MA. A celebration of Jim's life is scheduled for the afternoon of April 2, 2022 at Glass Axis in Columbus, Ohio.
* * *
Supplementary Notes from the NHS Reunion Committee:
While many of us lost touch with Jim after graduation for a number of years, he eventually made it one of his many lifelong projects to organize regular reunions, which he undertook for several decades. He spent many long hours seeking out and tracking down classmates who had spread to dozens of states and several countries and became a prime inspiration for continuing the tradition. Through his initiative, Jime relentlessly but gently motivated our class to remain in touch and gather together at least once every five years. Gradually he sought volunteers and built a small group to join him on our "Reunion Committee" and make sure the tradition continued, which it did through our 50th Reunion in 2016.
Planning for our 55th reunion in 2021 was fairly advanced as well until postponed by the pandemic, but even then, he was encouraging a 55+1 Reunion, rather than waiting for another five years to pass (more information coming shortly on that front!). Unknown to many, Jim had subsidized part of the cost of the last several reunions, so that no one would be prohibited from attending simply due to ever-rising costs of getting together. In yet another example of his commitment to our class, after we were forced to postpone our 55th, he made another generous financial contribution in 2021 to our reunion fund with the expectation that we would continue to get together as long as we were able.
Jim's accomplishments were many and varied. They have served to improve the quality of life for thousands of people. Many of them may never know his name, but will certainly have been touched by his inventions, his businesses, his philanthropy, and even his artistry and inventive novels. But most of all, those of us who had the privilege to know him will remember his kindness, his generosity and his humility. And while he will not be able to appear at our next get-together, we have been enriched by his presence and spirit for over a half-century, and will continue to be. We salute you, Jim, on a life well lived. Rest in peace, friend.