Needham High School

In Memory
Donald Pilkington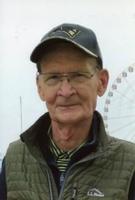 Donald A. Pilkington, 72 passed away peacefully at home under hospice care on August 4, 2020 after a courageous battle with sarcoma.

He was born in Needham MA on December 30, 1947 to Frederick & Blanche (Ward) Pilkington.

Don was a proud Marine and Vietnam Veteran who served two tours in Vietnam and dedicated himself to the Marines from 1966-1972 (4 years active + 2 years reserve). He was an honest, fair and hard-working contractor and business owner of Pilkington & Sons for over 40 years. He was a loving husband, father, grandfather (aka: Grampy & Bampy) and friend to all. He loved his family, Christmas, visiting his brother in Frisco NC, hiking in northern New England and riding his bike for the PMC Jimmy Fund.

He is survived by his wife Susan (Downing) Pilkington of Marstons Mills MA; sons, Donald Pilkington Jr (Laurette Thomas Pilkington) of Gilmanton, NH and Christopher Pilkington (Rebecca Tomaso Pilkington) of Blackstone, MA; 5 grandchildren, Erich, McKenzie, Maximus, Abigail, and Alexander; his brother, Thomas Pilkington (Marilee) of Lowellville, OH; his best friend and co-worker, Ron Pynn; and many loving in-laws, nieces, and nephews.
https://www.chapmanfuneral.com/obituaries/obituary-listings?obId=20626867