Needham High School

In Memory
Kenneth Heald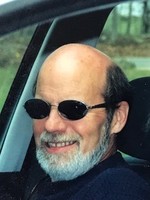 MADBURY - Kenneth F. Heald passed away at his home in Madbury N.H. on Monday, June 26, 2017, at the age of 69. Born in Needham, Mass., on May 16, 1948 and predeceased by his parents, Frederick and Roberta (Kelley) Heald, Ken is lovingly remembered and survived by his wife of 28 years, Sandy Heald.

He is survived by his daughter, Lesley Folensbee and his much-adored grandbabies, Wilder and Bryson, who loved him as 'Grumpy'; Bob Carter and wife, Sara and children Sean, Maggie, and Noah, also survived by his son, Brad; and brothers Robert and Barry; as well as numerous wonderful nieces and nephews.

He graduated from Needham High School in 1966 and went on to earn a Bachelor's Degree in Business Administration from Northeastern University in 1970. He worked at Winebaum News in Dover, N.H., and went on to be a valued team member at New England Homes. As the owner and founder of Heald Associates, he was always willing to share his wisdom with small businesses.

Ken enjoyed playing for hours with his treasured twin grandchildren, fishing, cruising around in his Porsche, spending summers at Square Rocks in Tuftonboro, N.H., and Lake Wentworth in Wolfeboro, N.H., and sharing fond stories of his best friend, Barkley.

He was a member of the Brookfield and Madbury Planning Boards as well as a Master Mason at Unity Lodge, Union, N.H.

Ken was a mild mannered, patient man who loved being surrounded by family and friends. His smile and infectious laugh made everyone feel special.

One of Ken's favorite sayings was "It's always an adventure" and as he embarks on his last adventure, he leaves behind wonderful treasured memories that he created with his family and friends.

SERVICES: Private funeral services will be held for the family at the Wiggin-Purdy-McCooey-Dion Funeral home. A celebration of Ken's life will be held at the family's home at a later date. In lieu of flowers, memorial donations may be made to Madbury Fire Department or McGregor Emergency Response, Durham, N.H.
https://www.legacy.com/obituaries/seacoastonline/obituary.aspx?n=kenneth-f-heald&pid=185949242&fhid=4393