Needham High School

In Memory
Jeffrey Hardin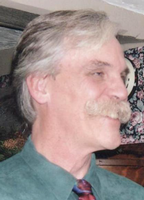 Jeffrey Milton Hardin of Millis died Friday, April 17, 2009, at his home. He was 60.
Born, raised and educated in Needham, he was a son of the late Milton B. and Meriel N. (Newcomer) Hardin. He was a 1966 graduate of Needham High School.
Mr. Hardin attended UMass-Amherst, but interrupted his studies to serve with the U.S. Army during the Vietnam War. He completed his degree at UMass in 1974, and would later earn a master of science degree in environmental engineering from Northeastern University.
He lived briefly in Natick and Medfield prior to settling in Millis in 1978. He had been employed as an environmental engineer with GZA of Newton and TGG of Needham before forming his own company, Underground Engineering.
Mr. Hardin was an active member of the Millis community. He had been a two-term member of the Millis Board of Selectmen, a past president of the Massachusetts Municipal Association, and had served on many boards and committees in Millis. Among them were the Historical Commission, the Permanent Building Committee, the Cable Commission and the Master Plan Implementation Task Force.
He had been very active with the project to preserve the Niagara Fire Station in Millis Center, a cause that remained dear to him. He was also instrumental in the current transformation of the downtown Millis area and was proclaimed Citizen of the Year by the Millis Lions Club earlier this month.
He was an enthusiastic sailor and enjoyed playing guitar.
He was also a volunteer shipbuilder during the construction of the Spirit of Massachusetts and had been a charter member of the UMass Amherst chapter of Engineers Without Borders, founded in 2004. He was a member of Millis American Legion Post 208.
He leaves his wife, Jane (Mulligan) Hardin; a daughter, Jennifer Marie Hardin of Cambridge; two sons, James Milton Hardin and John Michael Hardin, both of Millis; a sister, Lisa Jane Hardin and her partner, Cheryl Labonte, of Millis; two brothers, Nicholas J. Hardin and his wife, Susan, of Williston, Vt., and Daniel E. Hardin and his wife, Carolyn, of Carbondale, Colo.; six nieces and nephews, Katherine, Christopher, Michael, Jessica, Jackson and Andrew; a grand-nephew, Bryan, and grandniece, Annika; his mother-in-law, Evelyn A. (Healy) Mulligan of Natick; and a sister-in-law, Katherine Mulligan of Watertown.
He was brother of the late Christopher L. Hardin.
Memorial donations may be made to the Millis Historical Society, Niagara Fund, P.O. Box 155, Millis, MA 02054.