Needham High School

In Memory
Christian Fredericks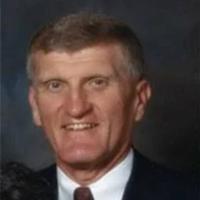 FREDERICKS III, Christian Herbert -- 57 of Alpharetta, GA, and South Dennis, MA, died July 27, 2006. Mr. Fredericks was a 1966 graduate of Needham, MA, High School and graduate of the University of Massachusetts-Amherst, here he was an active member of Alpha Phi Omega. Mr. Fredericks was a veteran of the U.S. Army and retired from the Army Reserves as a Lt. Colonel. He was an Eagle Scout, a member of the Egwa Twa Dee Lodge of the Order of the Arrow, and was active in the Atlanta Council of the Boy Scouts of America. He was also an active member of Tall Pine Council BSA and CUWE Lodge 218, Flint, MI. Mr. Fredericks was a 36 year employee of GMAC where he currently served as an area Vice-President in the Atlanta Business office. He was a communicant and Edge Mentor of St. Brigid Catholic Church and an enthusiastic supporter of the Alpharetta High School football and track teams.
Mr. Fredericks was preceded in death by his parents, Christian Herbert Fredericks, Jr. and Edith Eleanor Fredericks. He is survived by his wife, Marsha Porta Fredericks of Alpharetta and South Dennis; daughter, Elizabeth Fredericks of South Dennis, MA; son, Christian H. Fredericks IV of Alpharetta; sister, Edith Tella of Randolph, MA; niece Katherine Tella of Randolph, MA and several aunts, uncles, and cousins.
The Funeral Mass will be celebrated on Tuesday, August 1, 2006, at 10:00 AM at St. Pius XII Catholic Church in South Yarmouth, MA. Interment will follow in the Massachusetts National Cemetery in Bourne, MA. In lieu of flowers, contributions may be made to the American Cancer Society in memory of Mr. Fredericks. The family will receive friends on Saturday from 2 to 4 PM and 7 to 9 PM at the Northside Chapel Funeral Home in South Dennis, MA, from 2 to 4 PM and 7 to 9 PM. Northside Chapel Funeral Directors and Crematory, Roswell, GA (www.northsidechapel.com).
https://www.legacy.com/obituaries/name/christian-fredericks-obituary?pid=18699043